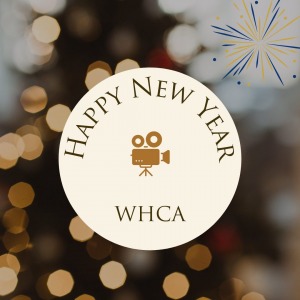 Happy New Year!
We can't wait for all of the new opportunities 2022 will bring! Thank you to everyone who has worked with us in 2021, and helped us make our channels so great. We are incredibly thankful for all of our community volunteers, hosts, school partnerships, and town partnerships. Read the full article to hear about some of our favorite WHCA videos produced in 2021.
Looking back on 2021, we've had some great moments! Here are each of our staff members favorite videos from 2021:
Eric Dresser – WHCA Executive Director
Favorite 2021 Video – Outdoor Adventures Episode 6; Ryan's Park Reviews – Pond Meadow
"For my Favorite WHCA program of 2021 I have to give a shoutout to Ryan Tully for his work on Episode # 6 of Outdoor Adventures; "Ryan's Park Review of Pond Meadow Park".  I really enjoy the energy of this program and I love the trip through the park, a place I've been to many times.  I find his video very thorough and also very fun.  Ryan's music choices in the program capture both the relaxing feel of a walk in the park, but the cadence of the music also gives an energetic feeling of keeping moving around the park.
Throughout Ryan's tour he brings viewers along in a conversational way and I find that it really feels like I'm coming along on the trip.  The effect of showing the park map and seeing Ryan's head move along the map helps keep things informational and fun.  The rating system that Ryan created for this Outdoor Adventures sub-brand is also great and I look forward to seeing it applied to future programs and parks!
As a television production person myself, I understand the work that goes into a self-shot production like this, having to place the camera, walk by, then go back for it after getting the shot. I commend Ryan for his diligence and I would highly recommend you check out this program if you haven't yet."
Ryan Tully – WHCA Production & Facilities Coordinator
Favorite 2021 Video – WHCA Behind The Scenes, Crows Source Film 2021 Jurassic Park 
"The video is a behind the scenes look into the production of WHCA's Crowd Source Boston scene from Jurassic Park. This video is my favorite from 2021 because it shows WHCA staff, interns, volunteers and even Eric's daughter Ali coming together to work on this exciting project. It was super fun to be creative and a bit silly on set and I am glad we captured that in this video. A side by side sequence of our shots and the shots from the actual film are also in this video. This shows how much we paid attention to detail in our efforts to recreate a scene from a Hollywood classic."
Heather Gonsalves – WHCA Outreach Coordinator
Favorite 2021 Video – Outdoor Adventures – Episode 5 (OneWheeling at Old Orchard Beach)
I really enjoyed Eric's Outdoor Adventures episode with his OneWheel. I'm a big fan of seeing a location from the person recordings point of view. Using a GoPro to take the viewer thought the town, and down a few paths was a great way to immerse the viewer into the video! I also enjoyed the commentary Eric added to the video. It really helps push the video forward.
Paul Watson – WHCA Staff Producer
Favorite 2021 Video –Around Town: The Great Pumpkin Car Show 2021
"I had so much fun interviewing car owners during the production of this program, I hope viewers see that and it makes it a fun watch for them. Heather's opening montage of the cars is just a beautiful piece of editing and is worth a view.  By the way, this program is a nominee for a MassAccess Creator Award"
Kevin Tocci – WHCA Studio Production Specialist
Favorite 2021 Video – Paul Crimi's World of Art Ep27
"I see Paul as a multi-talented artist who's abilities go beyond painting. He reminds me of a modern day Bob Ross who can aptly explain in detail to the viewers what he's doing. As for the production, I like that the audience gets to see Paul from two viewpoints; straight on and over the artist's shoulder."
https://whca.tv/wp-content/uploads/2017/03/WHCA-Logo-headersm.png
0
0
Heather Gonsalves
https://whca.tv/wp-content/uploads/2017/03/WHCA-Logo-headersm.png
Heather Gonsalves
2022-01-19 14:19:05
2022-01-20 17:40:47
Happy New Year 2022