Eric Dresser – Executive Director
Hi I'm Eric Dresser, WHCA's Executive Director.  I'm excited to be in my role at WHCA, helping to organize and systemize operations in Whitman & Hanson.  Prior to coming to WHCA in early 2017 and over the last 20 years I worked in several other community media centers across the South Shore, most recently serving as the Executive Director at Harbor Media (HCAM) in Hingham.  While in Hingham I did a lot of building both in the physical and organizational sense.  After a large construction process bringing HCAM into their next phase, I made the move to WHCA; excited to help with some of the modernization the WHCA board was looking to accomplish.  Since coming to WHCA we have made several changes to our facility, website, staff, programming, operations, & policies. As we look to the future I remain excited to involve all of you, the members of the community in our work to continue to deliver a truly local experience for all those in Whitman & Hanson.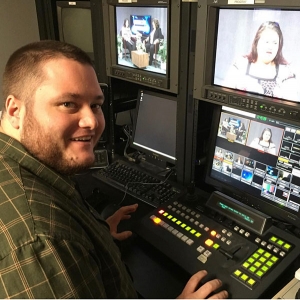 Ryan Tully – Production & Facilities Coordinator
Hello my name is Ryan Tully and I am the Production & Facilities Coordinator here at WHCA. I grew up in Whitman and graduated from Whitman-Hanson High school. In high school I was part of the AV club and school news team. Being a part of these groups sparked my interest in pursuing a career in video production. After High School I attended the New England Institute of Technology in Rhode Island where I received a bachelor's degree in the digital recording arts. Through many years of building experience in the video field, performing jobs ranging from sports videographer to hotel AV technician, I received the opportunity to work for my home town's PEG station. I started in April of 2017 as a studio technician and have recently been promoted to Production & Facilities Coordinator. I grew up watching public access in Whitman and loved the content the former director Steve Roy produced. It is exciting to be working here and carrying on that legacy, while also progressing forward into the future of public access under the guidance of WHCA's current Executive Director; Eric Dresser.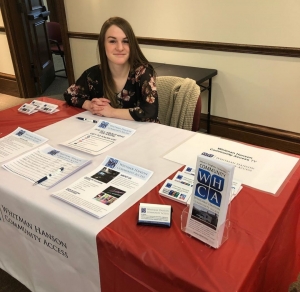 Heather Gonsalves – Outreach Coordinator
Hi there! My name is Heather Gonsalves. I joined the Whitman Hanson Community Access team in 2020 as the Outreach Coordinator. I studied Digital Media Production & Video and Audio Production at New England Institute of Technology and received my bachelors degree in 2019. Over the past few years, I've had the opportunity to work as a video editor, marketing specialist, as well as a live sound engineer. My love for the creative arts sprouted at a young age and has grown tremendously in my adult life. I look forward to continuously learning the ins and outs of both Whitman and Hanson and getting to know all of the wonderful people that help our station thrive!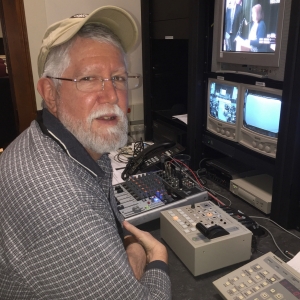 Paul Watson – Staff Producer
I have been a staff producer at WHCA since 2013. My experience in video production spans more than 35 years (Most of that with a small independent production company in Brockton). Some of you may remember the "Cable Cars" show that ran some years ago on local cable. I was the man behind the camera for 5 years. I am also a graduate of Emerson College. Since I came on board, I've met and worked with many fine, friendly and enthusiastic people in many varied productions. I worked with Kim Parkinson to create and produce the "Keep Creating" crafting show.  I'm currently working with the Boy Scout troops in both towns to produce a program called, "A Scout Is…" I'm also working on a historical series with the Whitman Historic Commission and plan to do a similar series with the Hanson Historic Commission.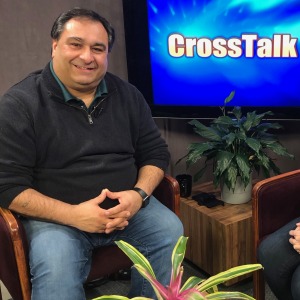 Kevin Tocci – Studio Production Specialist
Kevin has been a member of the WHCA staff since 2005, joining the team as a staff producer. Besides covering many of Whitman's community events and government meetings, he developed several new programs such as CrossTalk, Municipal Focus and On The Road. In 2012, Kevin took on a new role as the studio's Access Operations Coordinator, where he looked to increase community involvement, create a social media footprint for WHCA and expanded coverage of local events like high school sports. Kevin went on to create additional cable programs like Around The House, By The Numbers and The Buzz Around Bees, which won a regional award and was nominated for a Mass Access Creator Award. Recently, Kevin reduced his role at WHCA to studio specialist, where he interviews various stakeholders and members of the community about issues and topics that are important to Whitman and Hanson residents.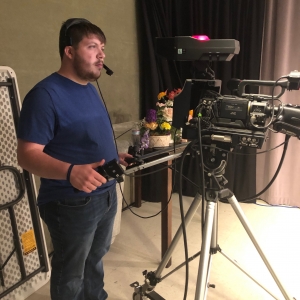 James Cullity – Production Assistant
My name is James Cullity, I'm from Whitman. I started working with Whitman-Hanson Community Access back in 2012 as a volunteer. I found I really enjoyed the work and realized that I wanted to work in Television as a career through my volunteering at WHCA. This led me to Connecticut School of Broadcasting in Newton, MA where I recently graduated (2018).  On the side, I also coach soccer for Whitman Youth Soccer.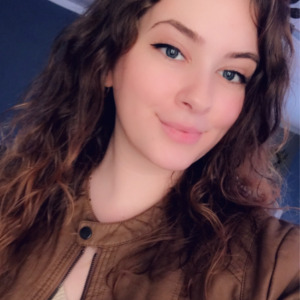 Amanda Robinson – Production & Outreach Coordinator
Hello! My name is Amanda Robinson and I joined the WHCA team late fall of 2022. I've been making small film projects since I was around 10 or 11 years old, and have been building my production skills ever since. Over the years I've made tons of Youtube content for my personal channel and helped friends out with their content as well. I joined my hometown's community access channel as a volunteer in my Junior year of High school. While volunteering for East Bridgewater Community Access, I'd often be found behind the scenes on Ghost Chronicles or the high school's concerts.I hope to take my skills and ideas to the next level here at WHCA, whether it be creating a new show or continuing past work, I'm excited to see what's in store!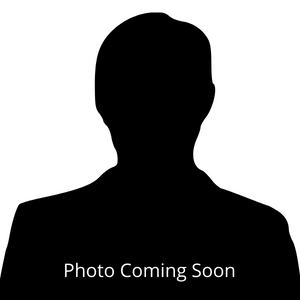 Brian Bouffard – Production Assistant
Hey, I'm Brian, and I'm from Hanson! I'm currently a senior at Whitman-Hanson High School, and I'm planning on going to college for film next year. In addition to school and working at WHCA, I spend my free time making short films with my friends and writing screenplays.